If you want a print edition of Stonebreaker, you can pick it up from my store now!
The book is 72 pages long, and contains the prologue and first chapter from the comic. Its been edited and improved from what I've posted online, and I think the story flows quite a bit better.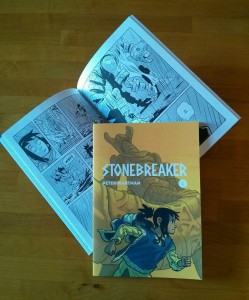 I know a few people were interested in international sales, but, unfortunately, this is US only for the moment. Hopefully this will be very temporary — I just need to figure out some shipping costs.
Thanks for reading!